REGISTER HERESpinning Babies Workshop in Anaheim!https://www.eventbrite.com/e/spinning-babies-disneylandanaheim-ca-t...
Spinning Babies Workshop in Anaheim!
Register online until Thursday, March13. After that, if there is room, $175. at the door.
Holiday Inn Anaheim Resort Area, Pacifica Rm
FREE PARKING in the hotel lot.

8:30-5:00 (Sign-In from 8:10-8:15)
12 noon - 1:30 Lunch break. We have lunch options. Bring your own; walk to a restaurant; eat with us at the hotel. We can order our hotel lunches at the morning break or if enough are interested and purchase the $22 dollar buffer, we can do a Mexican Buffet with gluten free options. Click that option when you register and pay on March 15th. Don't click unless you will pay on the 15th, we need 20 to pull it off.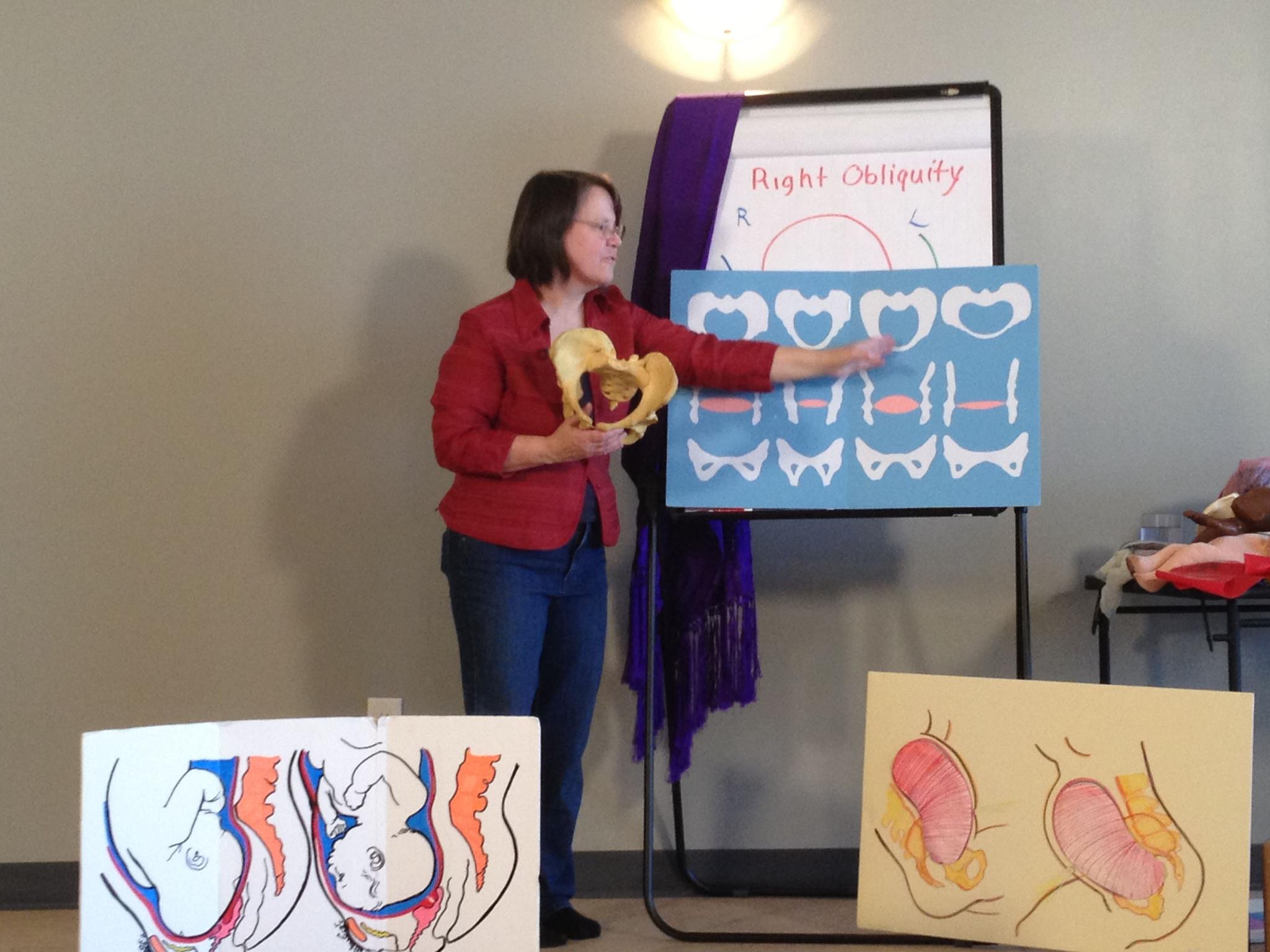 Mind over Matter in childbirth... you've opened and calmed the mind, now what is the matter? Let's attend to those few long labors and posterior presentations.

Spinning Babies techniques for pregnancy and labor;
Listening to labor-- does baby just need to rotate or doesn't baby fit at all?
Reduce cesarean rates by adding Balance before and during labor and assisting fetal engagement - tonight!
Detailed handouts; 7-hrs; .7 ACNM CEUs (MEAC, DONA, CAPPA accepted)
A sudden Anaheim wind has swept through Minnesota whisking Gail unexpectedly but delightedly back to California and right to the neighborhood of Disneyland - and Hypnobabies! Kerry Tuschoff has been such a supporter of Spinning Babies that Gail is offering her certified Hypnobabies instructors a special price. Everyone is welcome to come! Doulas, Nurses, Midwives, Childbirth Educators, Yoga Teachers, Chiropractors and the Brave New Doctors, too. (CEUs limited to above description.) This is not a class geared to parents, but a pregnant woman who is not also a birth worker might email Gail and check first. Meet Gail. Get a deeper understanding of how fetal position effects the ease of birth or the challenges faced.  Prepare by reading the Spinning Babies Website menu items labeled "Start" and "Baby Positions" to be more comfortable at the class.

Certified Hypnobabies Instructor discount!
$130. w/online registration before 
Mar 7th
email Gail Tully your instructor number: gail @ SpinningBabies.com (no spaces)
Purchase Belly Mapping Workbook, T-shirts, and more with cash or PayPal swipe.

Please no babies or children over 3 months old. 
Full refund (100%) if you call or text Gail before 8 am Mar. 15th (not before 6 am please! but the night before is fine!) so she can contact someone on the wait list.  
REGISTER HERE
Call or text, if you need help or to cancel at Gail's cell, 612-817-3144 during daylight hours, please. On day of workshop from 6-8 am.
Have questions about Spinning Babies - Disneyland/Anaheim, CA? Contact Gail: gail @ SpinningBabies.com (no spaces)